Photos courtesy of Rick Ashley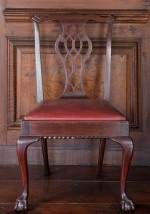 The 1768 Jeremiah Lee Mansion is a magnificent colonial Georgian home built by American craftsmen in 1768 when Lee was the wealthiest merchant and ship owner in Massachusetts. Preserved in its nearly original state, the house stands as a tribute to both colonial America's strong ties to England and its independent commercial success.
Many of the Mansion's original decorative elements have been preserved, including rare 18th century English hand-painted wallpapers – the only such wall treatments surviving in place. The house is furnished with an outstanding collection of early American furniture, including examples by Boston, Salem and Marblehead cabinet-makers. Decorative arts from the 18th and 19th centuries include ceramics, silver, mirrors, clocks, and textiles.
Click here more information about Jeremiah Lee.
Many objects, furniture and decorative arts on display in the Lee Mansion are available to view online through our

Online Collection

.
Tours & Hours
Guided tours of eighteen furnished rooms on three floors give visitors an overview of the daily life, surroundings, and occupations of Marblehead residents.
Admission is $10, members are free.
June through October
Tuesday through Saturday, 10:00 a.m.- 4:00 p.m.
Videos of the Lee Mansion
Click here for a Tour of the Lee Mansion (coming soon)
Click here for An Animated History of the  Lee Mansion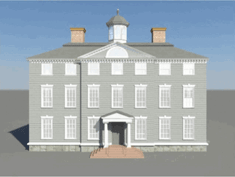 The Lee Mansion Gardens

Beautiful and historically inspired gardens surround the 1768 Jeremiah Lee Mansion, one of the finest late-colonial Georgian-style houses in America. The gardens have been conscientiously laid out and maintained by The Marblehead Garden Club, a volunteer group, since 1936.