The Marblehead Museum Shop
The Marblehead Museum shop is located with our Museum Offices at 170 Washington Street, Marblehead MA. Our items make great holiday gifts! We offer many books, cards and other items in addition to those featured here online. Contact us at 781-631-1768 for more information.
Hours:
June – October
Tuesday thru Saturday, 10:00 a.m. to 4:00 p.m.
November – May
Tuesday thru Friday, 10:00 a.m. to 4:00 p.m.
Martha's Marmalades are Back!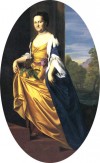 A taste of the 18th Century - 
You can't get them online but a trip to the Gift Shop at 170 Washington Street is well worth it!
New offerings of Marmalades, Jams, Jellies, Relishes and Sugar Free Fruit Spreads have arrived. Custom blended in Essex County, every small batch is hand stirred with a wooden paddle, using no machinery, in a 75 gallon steam kettle. No fillers or preservatives are added. The family recipes use only grade A fruits, vegetables and pure cane sugar. 
$6.00/ jar
$10.00 / a pair
Order a Photo print of a vintage image from the Dan Dixey presentation
Click on the image for more info.

Shop Museum,
Shop Green!
New Reusable Shopping Tote $10


J.O.J.'s Joe Froggers
are Back too! 
Click here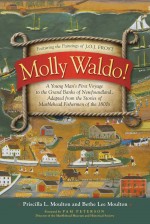 MOLLY WALDO! A Young Man's First Voyage to the Grand Banks of Newfoundland
by Priscilla L. Moulton and Bethe Lee Moulton
Adapted from the Stories of Marblehead Fishermen of the 1800's. Featuring the Folk Art Images of J.O.J. Frost from the Museum's collection. All sales benefit the Marblehead Museum.
 
6" x 9" Hardcover; 120 pages. 8 Full color plates, c.2013
$20 plus $5 shipping and handling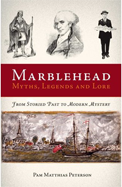 MARBLEHEAD MYTHS, LEGENDS AND LORE; From Storied Past to Modern Mystery by Pam Peterson
Recounts the oral and written accounts that Marbleheaders have handed down over the past four hundred years.
9" x 7 " paperback; 128 pages  c. 2007
$20, plus $5 shipping & handling