About Marblehead Museum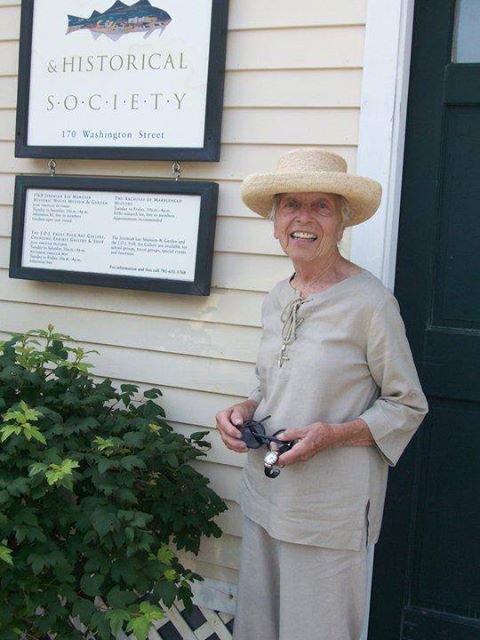 "A century ago, a group of far-sighted trustees of the Abbot Public Library recognized the need to collect and preserve materials relating to Marblehead and its people. To accomplish this, they formed a private organization that would be continually fostered by a large and active membership and they named it the Historical Society of Marblehead…The 1879 publication of  The History and Traditions of Marblehead by Samuel Roads, Jr. reinforced the town's fierce pride in its history and the need to preserve it." From presidents to doorkeepers and from fundraising to flower arranging, volunteers have made substantial and subtle contributions to the Marblehead Historical Society. Hundreds of willing workers have responded to its needs bringing their skills and talents to the tasks at hand."
– from The Marblehead Historical Society 1898-1998, by Bette Hunt
In 2003, the Marblehead Historical Society changed its name to the Marblehead Museum & Historical Society to reflect its museum-quality collection and professional approach to exhibits, research, preservation and education. The name was simplified in 2013 to Marblehead Museum. The name represents a continued commitment to the mission of preservation. Year round activities and operations preserve Marblehead history according to museum standards. The Jeremiah Lee Mansion, the J.O.J. Frost Gallery and Education Center, Marblehead History Archives and the G.A.R. Civil War Museum are all part of the Marblehead Museum's exceptional collection of places, artifacts, documents, and photographs that span five centuries of Marblehead history.
The Marblehead Museum is an independent 501 (c)(3) non-profit organization supported solely by membership dues and contributions. The Museum employs a professional staff that is overseen by a Board of Directors and supported by a corps of volunteers.
The Marblehead Museum's Properties are located in Marblehead's historic district. More than 200 privately owned colonial period homes and buildings preserve the unique qualities of this New England fishing port and harbor.
The Marblehead Museum's Archives are a treasure house of personal papers, books, journals, genealogical materials and over 10,000 photographs. They are well- catalogued and available to scholars and researchers.
The Marblehead Museum's Collections and Exhibits preserve and interpret the local and national importance of Marblehead — and its inhabitants — through programs and artifacts that span five centuries. Exhibits focus on many aspects of Marblehead's history, drawing from the MMHS collections as well as outside lenders. Past exhibits include: Off the Wall: Wallpapers from the Lee Mansion and Show Me a Sign, (see archive of Past Exhibits). Exhibits change two to three times a year.