The Tip of the Iceberg: What Lies Beneath?
New Exhibit Open
The Tip of the Iceberg: What Lies Beneath?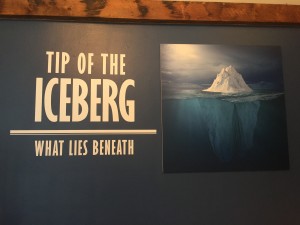 Visitors to the Marblehead Museum see the tip of the iceberg, but rarely get to see what lies beneath. Like most Museums, the Marblehead Museum has wonderful documents, books, paintings, textiles and personal items that are almost never on display.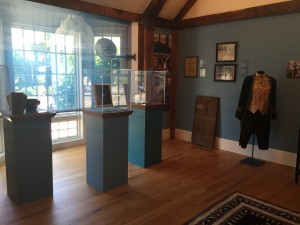 The new exhibit at the Museum, opening in July, is a glimpse at artifacts that are rarely available to the public. Many of these items are fragile, rare, a bit obscure, and sensitive to light. But for this summer, they will be on display, to intrigue, amaze and inspire Museum visitors. Don't miss this opportunity to view seldom seen treasures of the Marblehead Museum.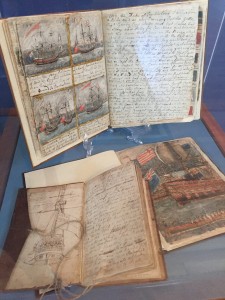 Highlights include the amazing Ashley Bowen journals, written by a sailor from Marblehead who went to sea at age eleven, a beautiful miniature of Jeremiah Lee, painted by John Singleton Copley, the most famous portrait painter in Colonial America, examples of rare eighteenth century silver, and glamorous dresses, fans and accessories from the Museum's textile collection. The Marblehead Museum is open Tuesday through Saturdays from 10:00 to 4:00 pm. Admission is free.
Hours:
June – October
Tuesday through Saturday, 10:00 a.m. to 4:00 p.m.
November – May
Tuesday through Friday, 10:00 a.m. to 4:00 p.m.