The Museum holds Workshops and Educational Programs for Children as well as Adults. Many school groups visit the Museum throughout the academic year.
Local Marblehead history is included as a piece of the Massachusetts Frameworks
curriculum with all the third grades visiting the Museum Galleries and the Jeremiah Lee Mansion in the Spring. The Museum brings part of its collection and presents it to the Marblehead fifth graders for Colonial Craft Day at the Marblehead Village School. In late June, the eighth graders visit and experience the Civil War & G.A.R. Museum, the Jeremiah Lee Mansion and the J.O.J. Frost Folk Art Gallery for interactive activities along a walking tour of Marblehead sites called, "Headers in History".
The Salem State History Department includes the Marblehead Museum and Jeremiah Lee Mansion as one of five sites in it's "Colonial America" summer session.  In an effort to strengthen the Museum's educational alliances, Massachusetts Teacher's Association professionals receive free admission to the Jeremiah Lee Mansion.
 Marblehead Museum offers various Children's programs throughout the school year, holiday times and in the summer. The Marblehead Family Fund and the Marblehead Museum have teamed up for the past 7 years to sponsor the Annual Pumpkin Illumination at Halloween and the Gingerbread Festival during the town wide Christmas Walk.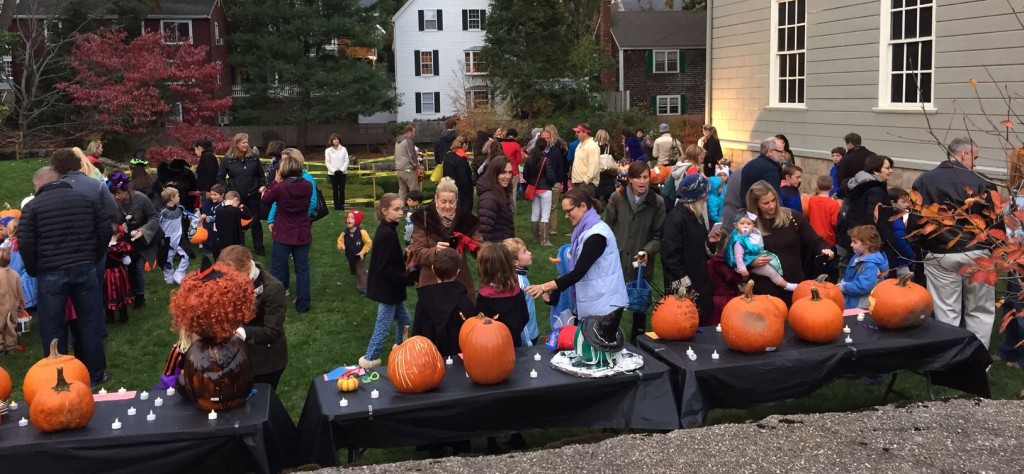 Gingerbread Festival 2014
Pumpkin Illlumination 2014
Click Here

The Cupola is lit orange in honor of the pumpkins!